Aleksandar Bašić's latest mixed media (ink, acrylic and watercolour) works on paper are a series of portraits, merging art history with the more contemporary phenomenon of 'selfies'. Throughout history artists have been infatuated with the portrayal of themselves and others in numerous ways and forms.
Today, portraiture is pushed to banality, or kitsch, with the arrival of new technologies; even face recognition software is no longer science fiction.
Aleksandar uses these realities to gather the essential information he needs to create his portraits, which consistently depict the memory of an artist who has inspired his practice. His abstracted portraits present viewers with a blend of jarring shapes and all of the key components of the historical and contemporary portraits that he examines.
The viewer's full engagement is demanded in reading these fascinating and uncanny images.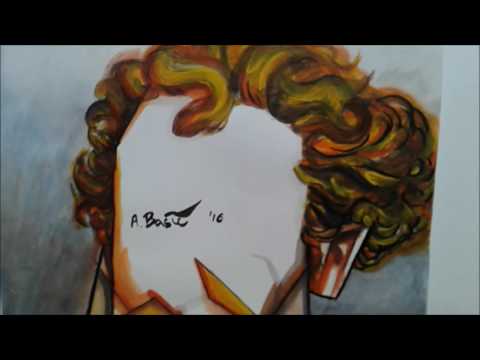 Share
Share
Share
Share
Share
Share
Share
Share
Share